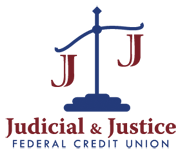 Hurricane Information
If an evacuation is called for, we will try to keep in touch with the membership via the internet. More information...
F. Edward Hebert Federal Building
600 S Maestri Pl, Room 801
New Orleans, LA 70130
(504) 568-1192
info@jjfcu.com
Board of Directors
The Credit Union is run by a volunteer Board of Directors. The Board is elected by the membership each year at the annual meeting. The Board appoints a credit committee to approve loans and a supervisory committee to ensure that the credit union is operating properly.
Current Board of Directors



Pamela Angelette
Charles Armond
Susan Buckel
Gerard LaTulippe
Veronica Osby
Dean Oser
Donna Wisecarver

Office Manager
Cathy Seiler